Holster Information



Our holsters are made of Kydex (made in: USA).
Kydex is a thermoplastic, when we heat this up to the right temperature, we can mold it around your pistol of choice.
For this molding process we use a vacuum press which ensures the best and most clear press results.

When it cools, it will keep it's new shape, making it fit like a glove around your weapon.
When Kydex is cool, it's hard, which ensures the holster will keep it's shape without the weapon inside.
Which will ensure you can re-holster your weapon just as easy as taking it out either in or outside your waistband. 

The temperature at which Kydex becomes flexible is way higher than what a human body could endure.
So as long as you are not melting away  yourself, you don't need to worry about your holster loosing shape or form.

Kydex is produced in many different colors.
Of course we have a wide color assortment in stock from which you could choose.

- BLACK
- GREY
- FOLIAGE GREEN
- FLAT DARK EARTH
- COYOTE BROWN
- EMT RED
- WOODLAND DIGITAL
- DESERT DIGITAL
- URBAN DIGITAL
- MULTICAM
- CARBON
- CLEAR/TRANSPARENT (not in photo)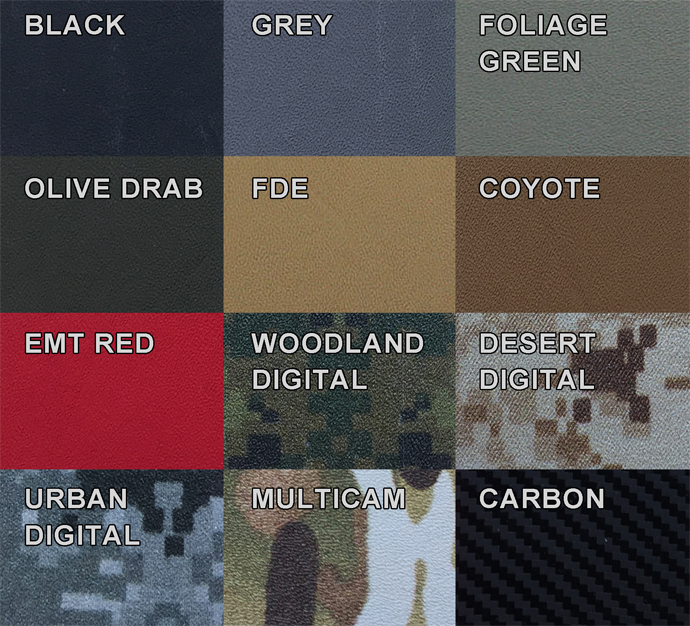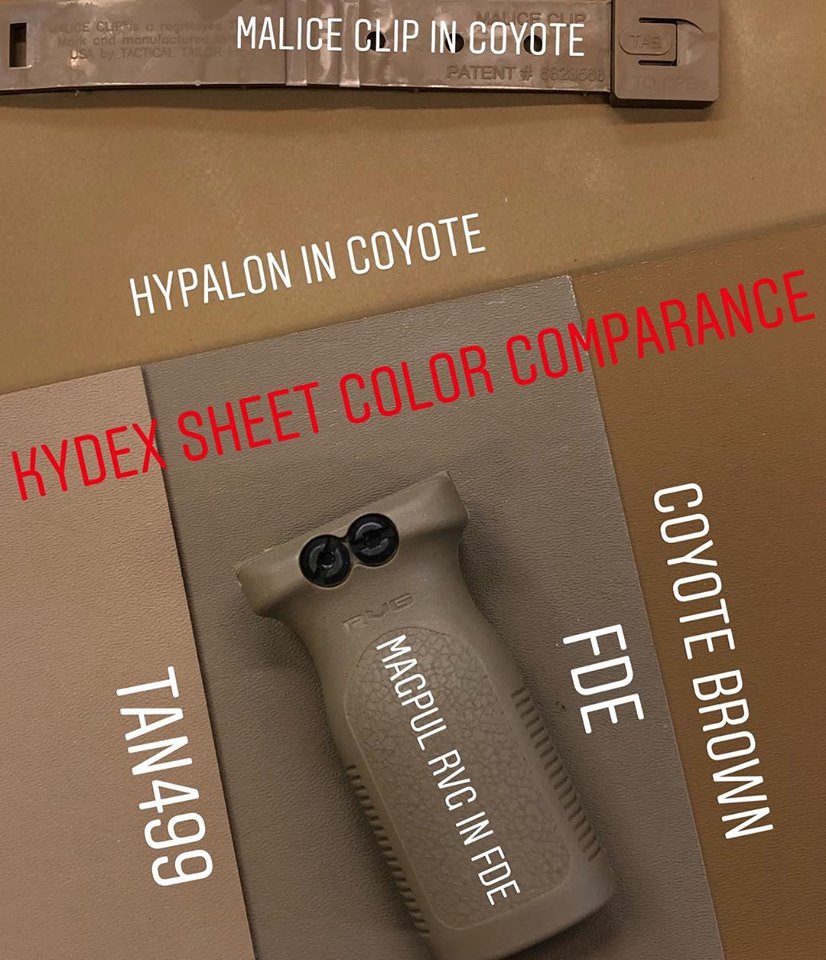 The Eyelets are pressed into the Kydex to put the front side and back side of the holster together.
These holes also make it possible to mount the belt loops to the holster.


Of course we also offer custom work, for all your Kydex wishes aberrant from what we offer on our site.
In these cases, please feel free to contact us via email or phone.
E: info@kydexholster.nl
T: 0031 (0)10 3030 800


**Beware: The holsters are produced in the order that we've received them.
Military- Law Enforcement and wholesale orders are prioritized, and will be produced first.
At this moment the queue can take up to 5-8 weeks untail your holster will be finished to ship.
This does not mean that your holster is not already in production during this queue.
As soon as we receive a order, the needed materials will be pulled, cut and molded and will then wait for the finishing steps.
Thank you for understanding!